About Us
Our Story
The GoodWell is the newest opportunity to elevate your experience in gifting.
The promotion of a brand or concept should be personal, intentional and guided by PURPOSE!
What Makes Us Unique
Our Founder and Team offer over 25 years of experience
in the Event Industry and Product Design/Development.
We have a deep "well" of knowledge and resources in direct sourcing for high-end products. We take a purposeful approach (to what was once just a promotional industry) working with many local and independent brands, artists and makers. There is nothing "too custom" - from brides to brands to bespoke, we can take an idea or vision and make it a tangible, memorable experience!
The GoodWell prioritizes artisan-made goods, woman-owned and BIPOC brands, small batch quality and one-of-a-kind craftsmanship. Many of the products we select include give backs and promote social good through their positive impact on the earth and to the humans living on it.
Our Founder, Jenna LeBlanc, has designed products for national brands such as Crate & Barrel, Francesca's, Altar'd State, Express, Von Maur and Free People (shop her LifeStyle Brand, Winton and Waits, here) while also filling the shelves of high-end boutiques, hotels and spas all over the US.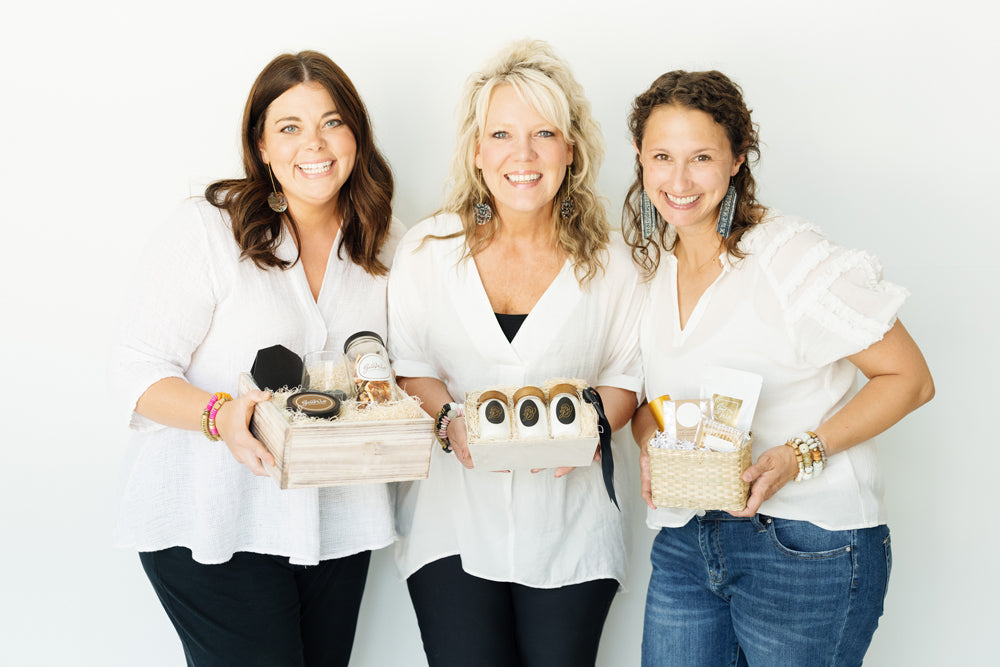 The GoodWell offers a unique opportunity to design and brand your own high-end products to include in your gifting experiences.

Products tell stories. Stories build connections. The GoodWell gifting Experience makes it easy (and actually enjoyable) to partner products with personal connection. Our customer care team is top notch!
We are Relational:
The industries best in customer service. We want to know YOU the gifter AND the receiver so the experience is truly a reflection of the relationship.
Prioritizing products that have a story to tell and give back to organizations is important to us:
Many of our own products plus items we source have a story to tell and give back to organizations on the front lines of doing good.
We are good to and for the Earth:
We recycle the vast majority of our packing materials, cutting down on waste. We use plant-based and the cleanest available ingredients for our body/ face care products as well as our line of home fragrances.
Who We Work WithWe specialize in collaborating with event planners, real estate agents and other industry professionals who value an intentional approach to gifting. We also work with individuals who want to create an over-the-top, memorable gift experience for friends or guests.
Clients Trust Us WithEmployee engagement / New employee on-boarding / Recognition programs / Milestones (personal and professional) / Holidays and occasions / Company celebrations / Awards / Launch announcements / Client onboarding / Appreciation / Outreach and referrals / Celebrations and holidays / Weddings / Parties / Social club events / Internal meetings / Executive off sites / Conferences and summits / Board meetings / Vendor to client celebration acknowledgement / Vendor to vendor appreciation
From simple and straightforward, to elevated and elaborate
The GoodWell's got you covered!
Start Your Gifting Experience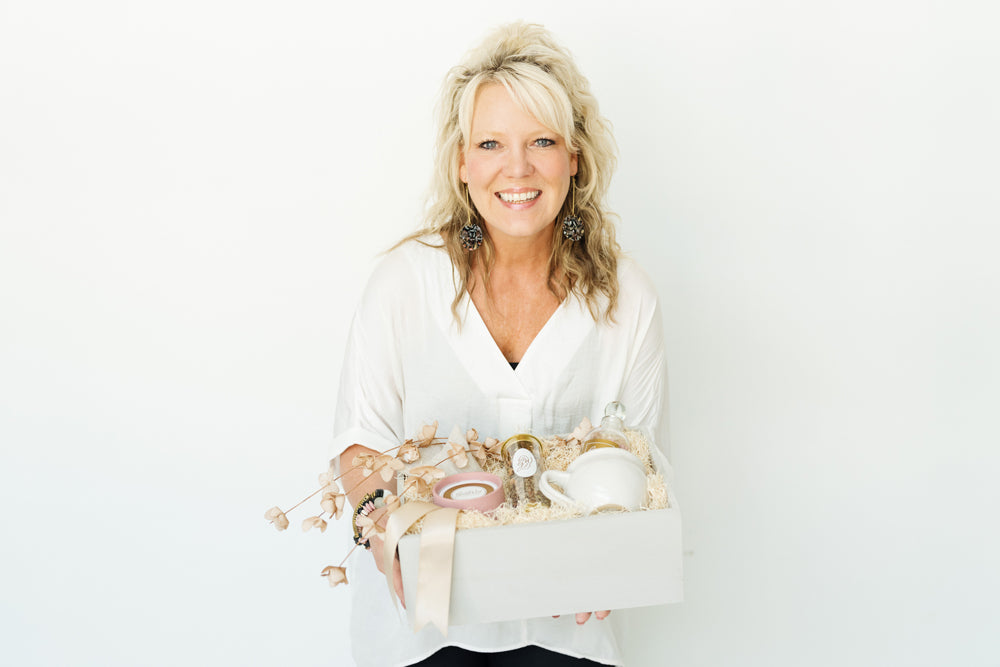 Spending over 20 years in the luxury space as an Event Designer and growing up immersed in product design and development, I bring a unique approach to gifting. My creative process always starts with an experience in mind. I started my journey as Event Designer/Planner in 1999 and over the years I have worked alongside some of the best, over-the-top, creative clients who trust me to bring their vision to life.

You want a real camel that takes selfies with you… no problem.
You want acrobats flying down from the ceiling to effortlessly pour a drink in your glass? Yeah, I've made that happen too.
You want your clients, employees or friends to receive a gift and feel all the feels as they are unveiling each layer of presentation …oh good, me too!
That's why I launched The GoodWell. My mission is to elevate the professional gifting experience and create a space where we can celebrate one another in a personal, meaningful way.
I have designed products for national brands such as Crate & Barrel, Omni Hotels and Spas, Francesca's, Express, Von Maur, Free People and more through my lifestyle brand, WINTON AND WAITS - never losing sight of my strong connection with small retailers and artisan makers locally and globally. I hear all the time, "Ask Jenna how to get this done" …. "Ask Jenna where to find that" …. "Jenna has the experience you need".... "Jenna and her team can make that for you." Because of that expansive experience, I have had the joy of supporting industry professionals, clients, and friends throughout the years with my "secret stash" of resources. Launching The GoodWell just makes it official and is a natural extension of what my team and I are already doing everyday!