Want Personal Branding without the lead time?
Branded Experience
The GoodWell Branded Gift Experience is a fit for clients sending 30+ gifts over the course of a year. This is an opportunity to send customized curated gifts highlighting your brand without the cost and lead time of a fully custom experience. Step away from Promotional Branding and step into The GoodWell Personalized Branded Experience. The Branded Experience can be used for new employee onboarding, holidays and celebrations, client outreach and marketing, meetings, conferences, and parties.
View Full Branded Gallery >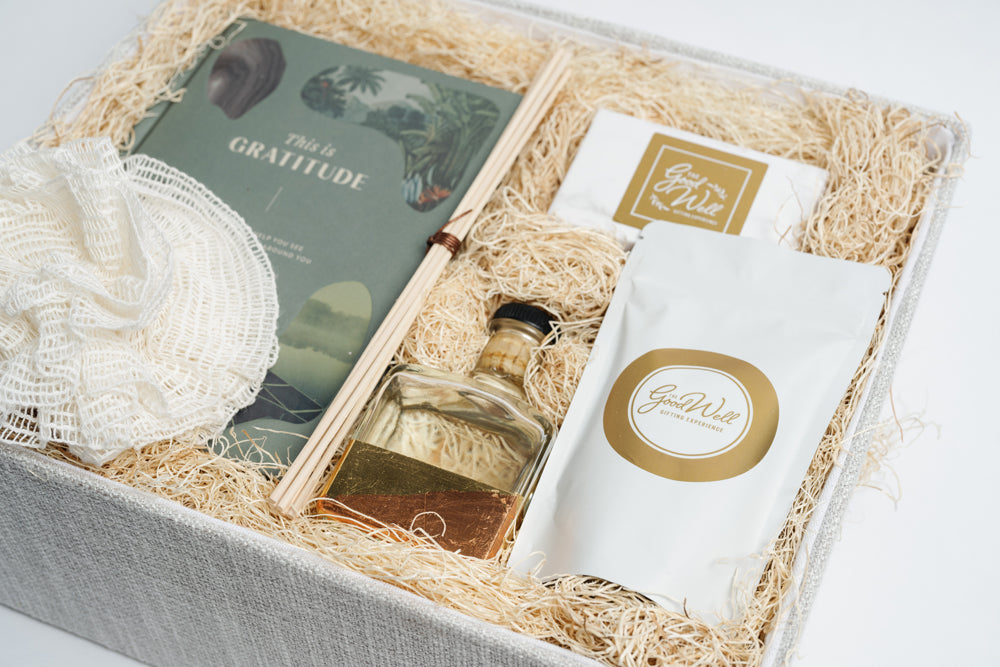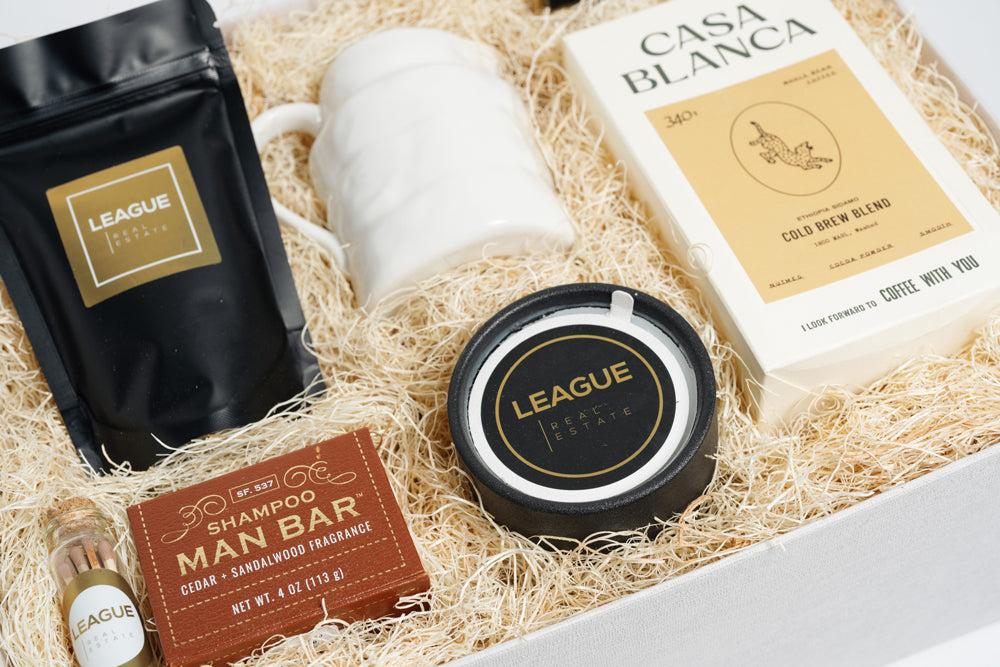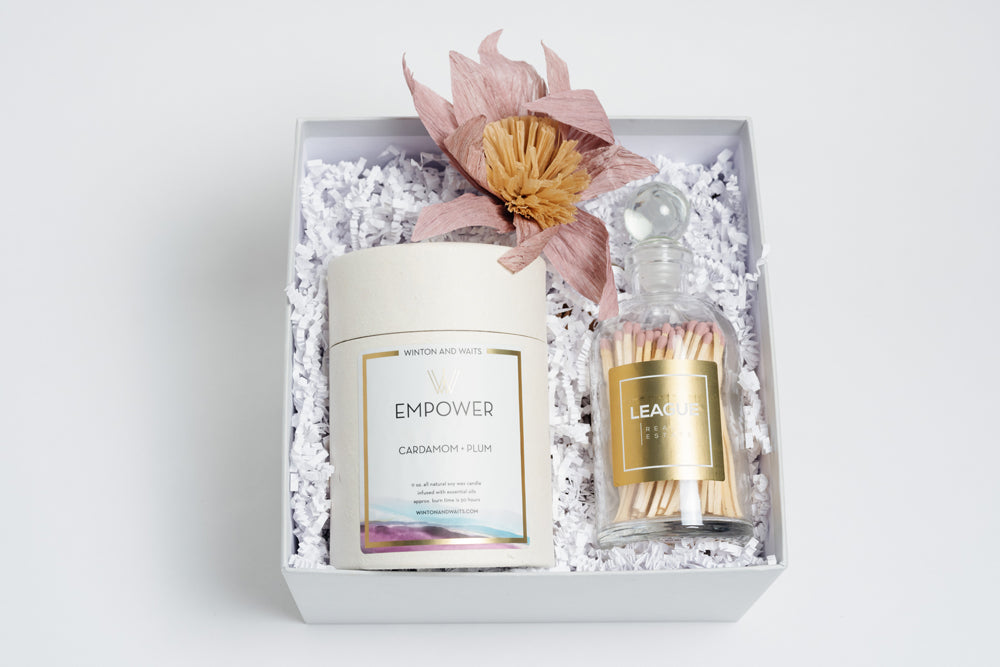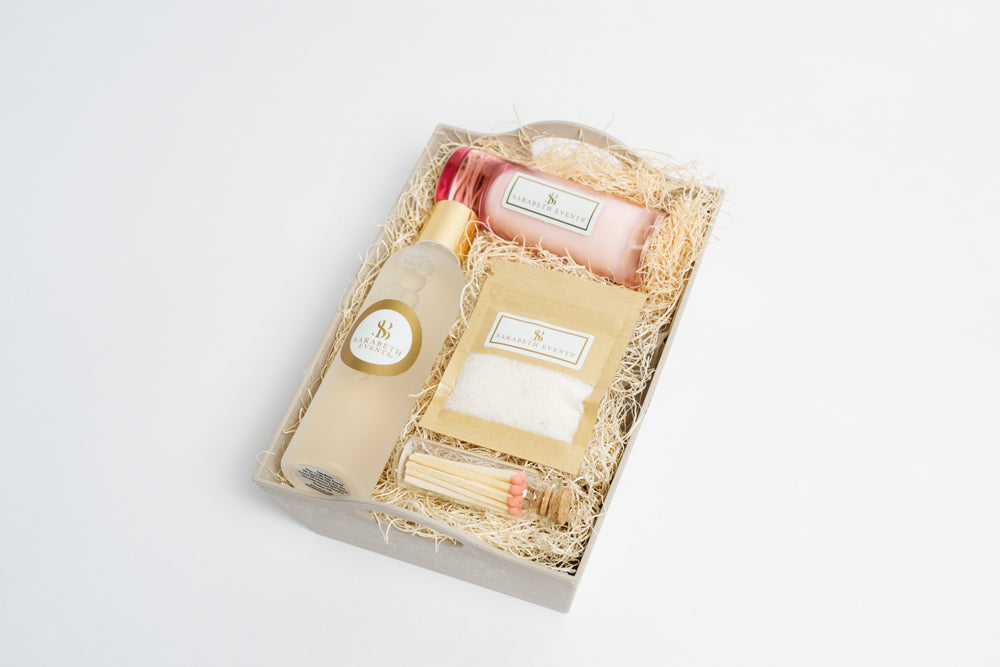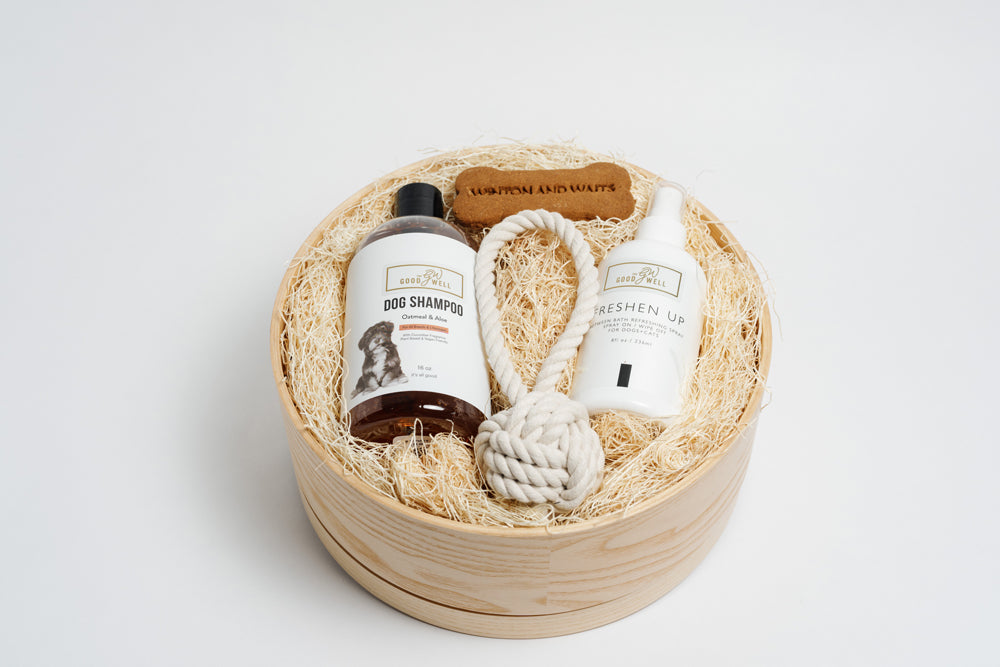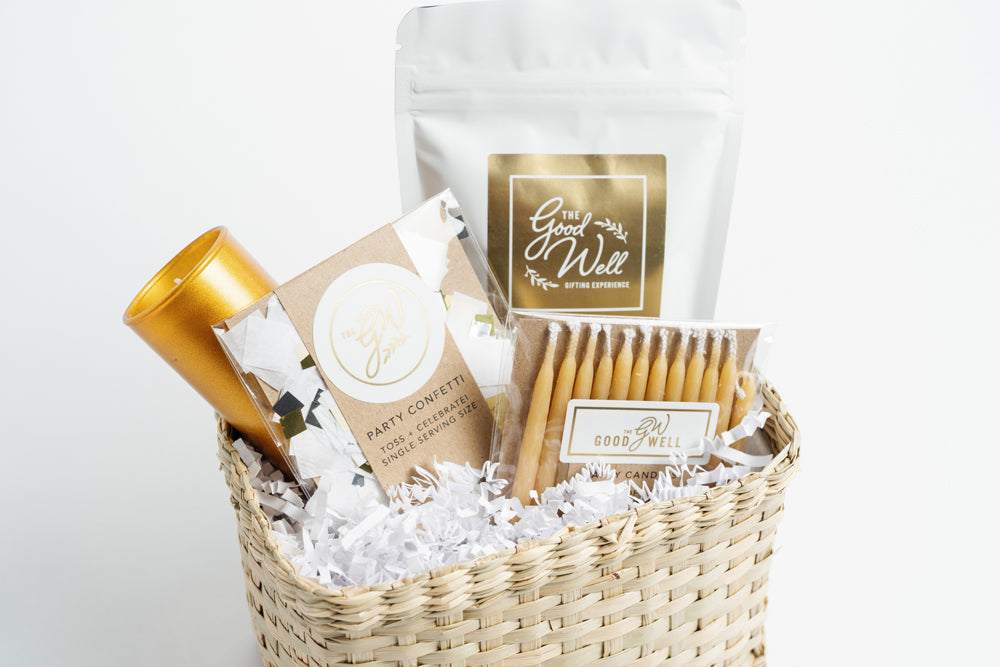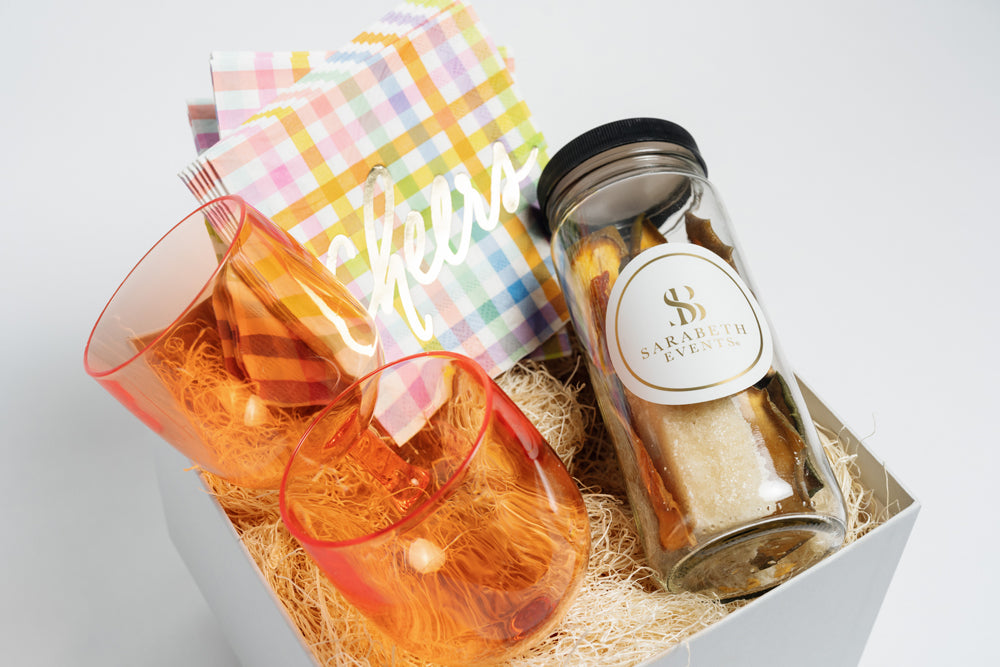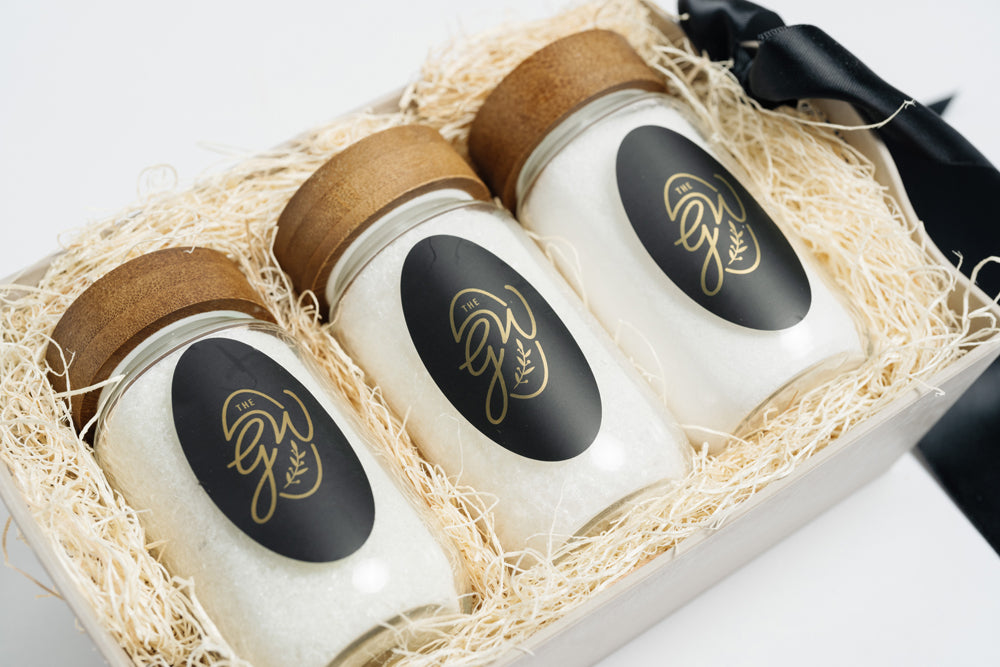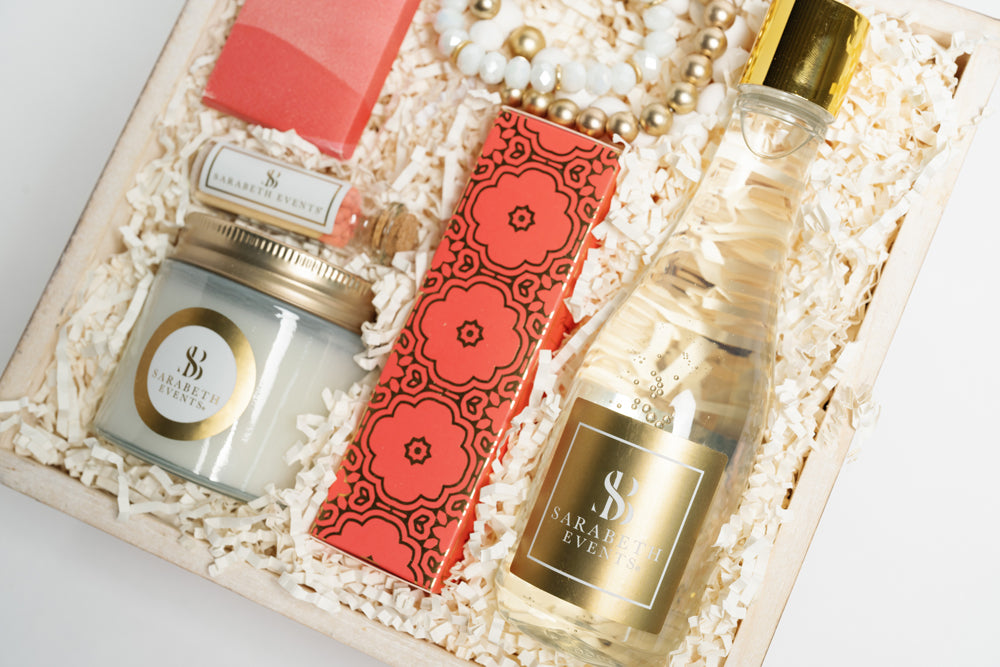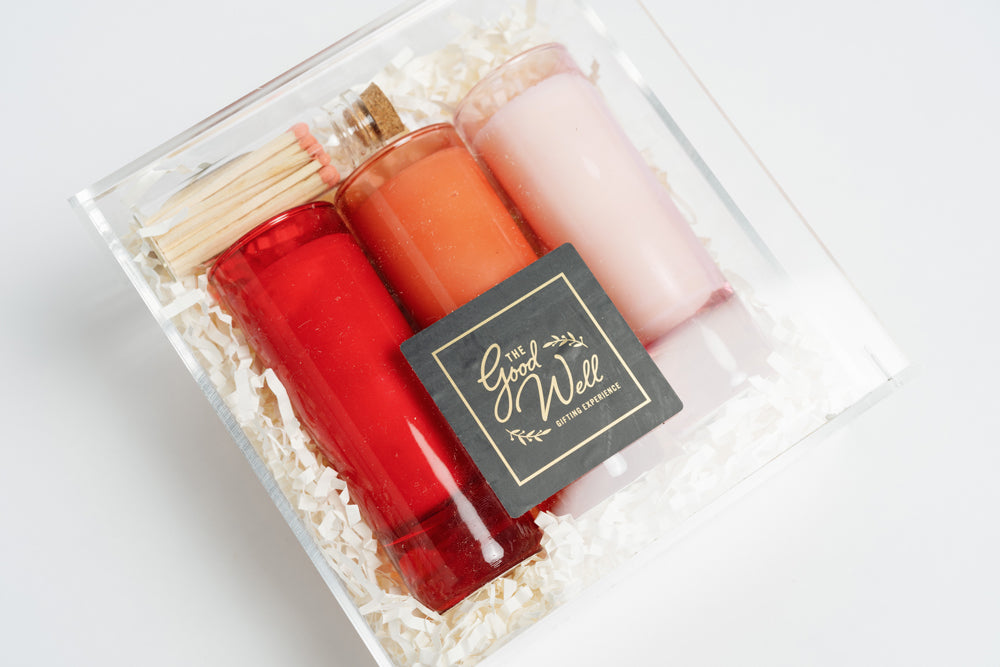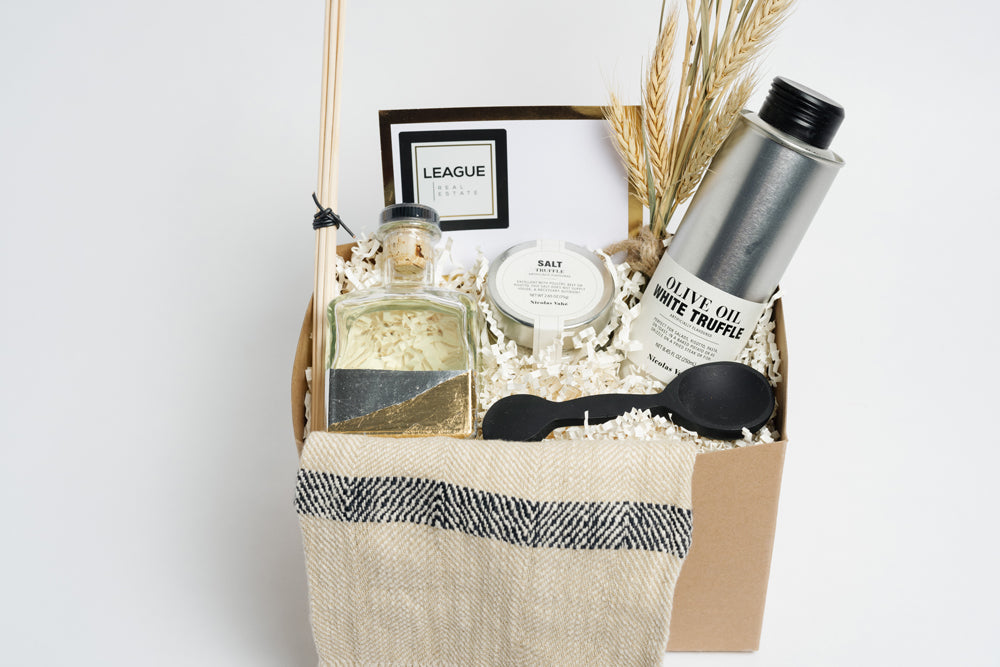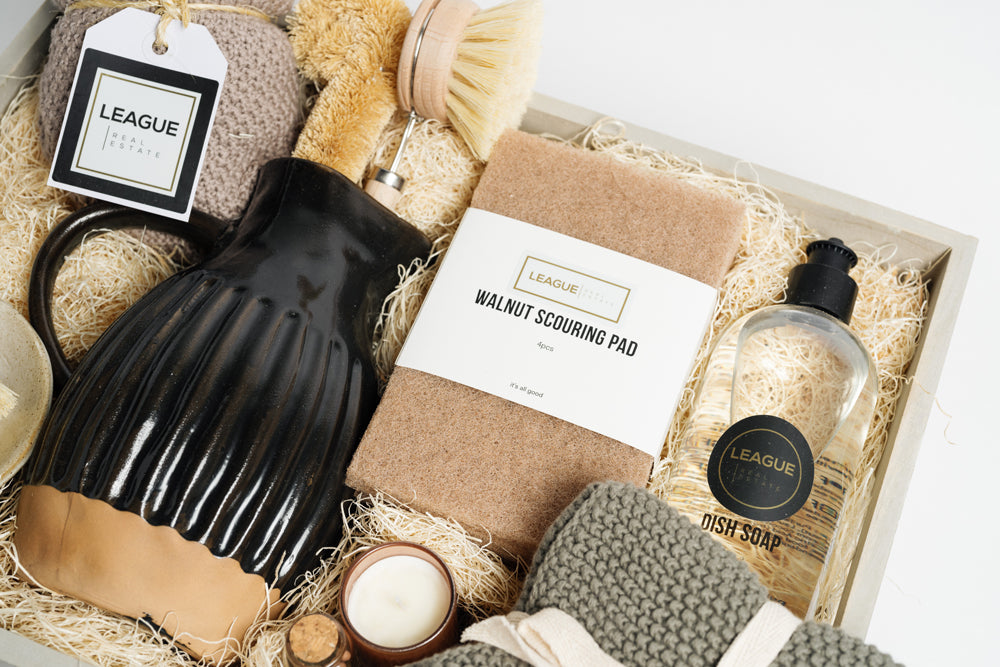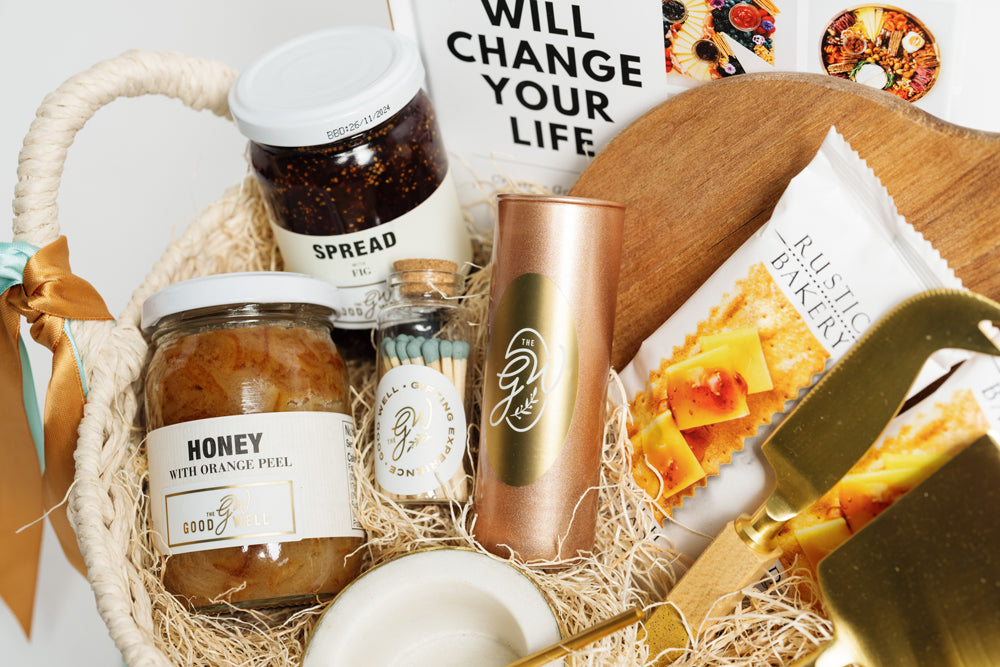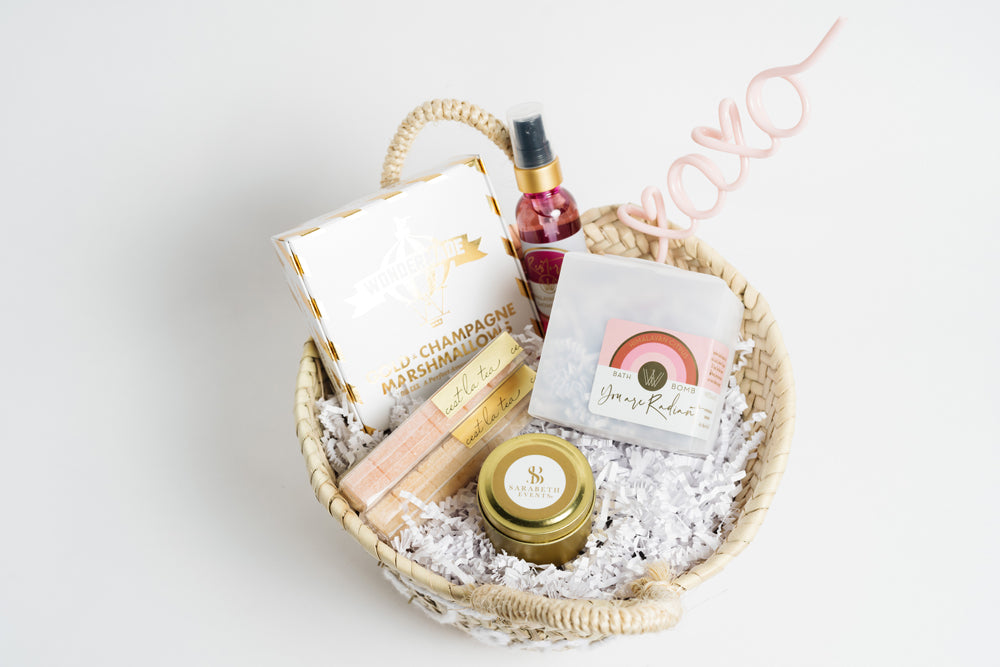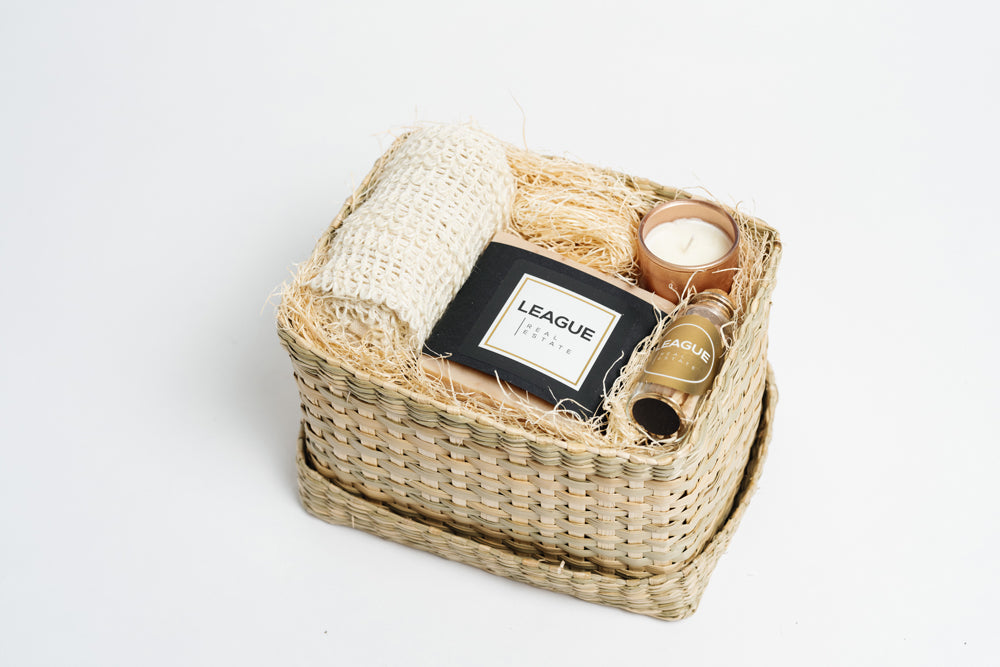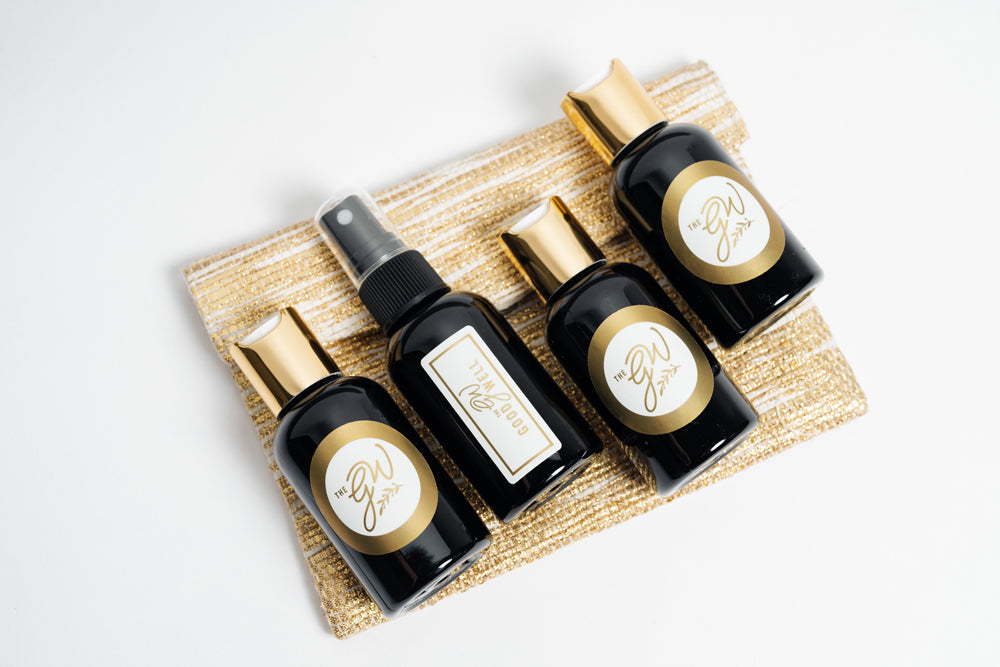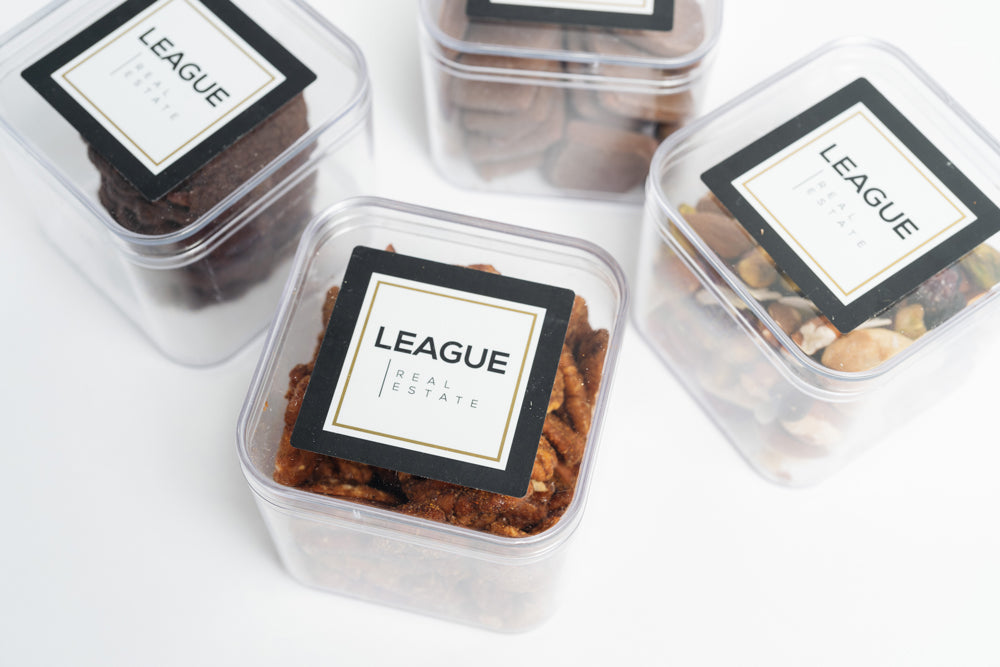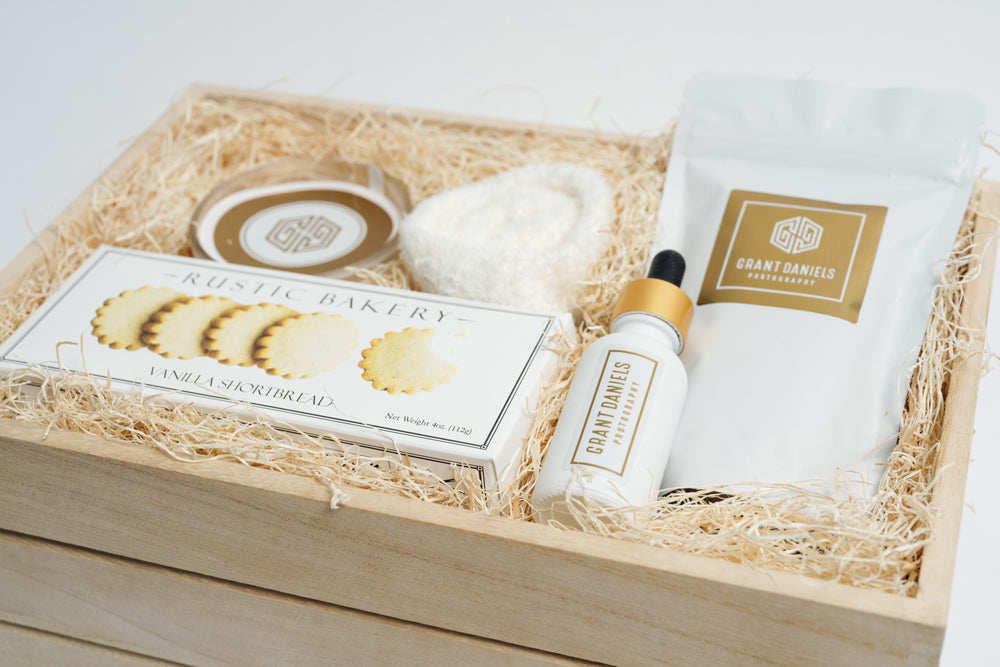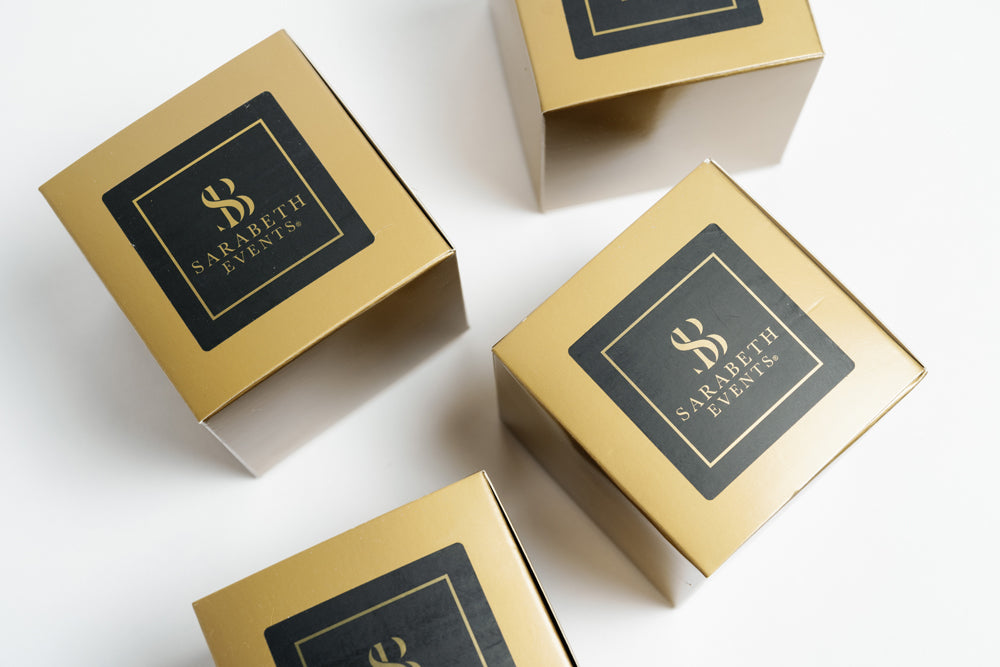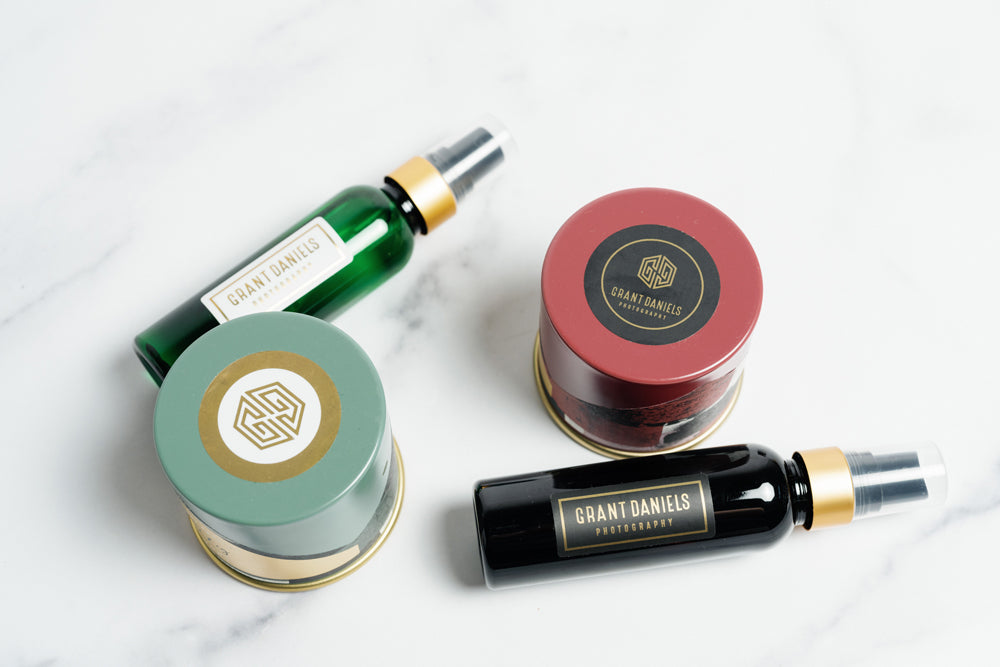 Step 1
The GoodWell Branded Experience Form
The branded experience form will give us direction on who you are sending gifts to, why you are sending the gift and what you want included in the gift experience. Our concierge team will reach out to schedule a phone call to solidify the final design and budget.
Step 2:
Purchase your Branding Package HERE
Your personalized branding packages includes labels, wraps and tags with your logo printed with black, white or gold matte finish ink to replace the GoodWell logo on the Branded Gift options. The Branding Package is a $500 flat fee and can cover up to 50+ gifts. (You do not have to choose the same.) This package includes the artwork set up fee necessary to place your logo in the correct form on the branding collateral. Should additional help be required for logo formatting, setting up a PDF version of your logo, or removing artwork - additional fees will apply. For example, we charge a minimum of $195 to make the changes from JPG to PDF. The GoodWell will hold any unused branded materials so you can order easily throughout the year. You can use your branding on any and all types of gifts!...you do not have to choose the same products for every box. There is a minimum order of 5 branded gifts per transaction. Our team can also include personal notes with your gifts. Once you have purchased the branding package and filled out the branded experience form, you will receive an email with instructions to send your logos/artwork for set up. We accept logos in PDF format shared via dropbox.
The ExperienceAfter purchasing the branding package and downloading your logo files, we will format your brand artwork and send a proof for approval. Upon approval, your branding package will be ordered and we will start curating your boxes!
LEAD TIME Expected lead time for a GW Branding package is 2-3 weeks to get the artwork formatted and labels/tags/wraps printed and received in-house. Once your branding package is printed and received by GW, gifts will be curated in 3-7 days (depending on volume) and shipping time will apply. Volume orders over 10 may take additional lead time to produce. Always feel free to contact our customer care team with questions or expected lead times.
See more about shipping details here
In order to keep the experience moving forward, we do not provide proofs beyond the initial branding package acceptance. Revisions can be requested starting at $195 per revision.
ShippingWe can either ship the gifts in bulk for distribution or drop ship the gifts directly to individual recipients. In our initial email, we will include an address spreadsheet for you to fill out with recipients names, addresses and information. We will build your gifts and ship them with no hassle to you or your team!